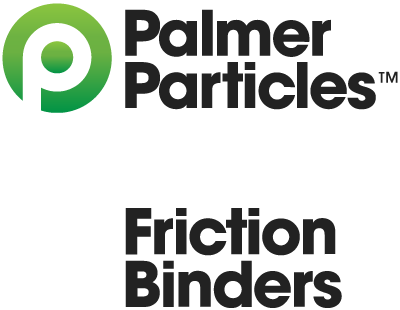 Friction Composites
Friction composites are used pervasively in many industries to control an object's velocity, most notably in automotive braking. In our post-asbestos world, these complex composites are comprised of anywhere between 10 and 30 raw materials. Palmer's cashew particles play a functional role in stabilizing the coefficient of friction, reducing wear, minimizing noise, vibration and harshness (NVH), and influencing "pedal feel". With greater and greater emphasis on greener, lighter vehicle components, Palmer's low gravity (1.0 to 1.2) cashew particles provide real value to the compounder. Truly a functional additive as opposed to a filler, Palmer can customize key product attributes to meet your needs.

Use Examples
Passenger Car Disc Pads
Passenger Car Drum Linings
Commercial Vehicle Disc Pads
Commercial Vehicle Blocks
Rail and Transit Friction Materials
Off-Road Friction Materials
Wind Turbine Friction Materials
Oilfield Drilling Friction Materials
Automatic Transmission Papers
Specialty Materials (washing machines, etc.

Rigid PU Foam
Perenniol is a lower viscosity and highly catalytic Mannich polyol made principally from rapidly-renewable Cashew Nutshell Liquid (CNSL). For use in rigid foam applications such as closed cell wall and roof insulation, pour in place, concrete jacking and soil stabilization.
3X Faster
Perenniol™ exhibits significantly faster cream and gel times with built-in tertiary amine Mannich structure that allows for the reduction of fugitive amine catalysts. The Mannich polyols have significant renewable carbon content and are phenol and nonylphenol-free.
Superior Safety
Perenniol™ naturally provides biocontent, hydrophobicity and anti-bacterial properties. It contains up to 24% aromatic content to provide excellent burning resistance and compatibility with aromatic polyester polyols.

Use Examples
Construction
Insulation
Concrete maintenance

Cardanol Chemicals
Beyond Palmer's formulation-ready product technologies, we make available our decarboxylated and distilled cashew intermediates to other innovative chemical companies and animal feed consumers.

Providing both hydroxyl and unsaturation functionalities, cashew offers the chemist many options. Being mainly an alkenyl phenol, the aromatic constituent imparts exceptional hardness and resistance properties while the linear carbon chain imparts flexibility and hydrophobicity.
Palmer's chemical intermediates are 100% derived from Cashew Nutshell Liquid, a renewable resource that does not compete with food sources.

Use Examples
Phenolic novolac and resole resins for brakes, foundry moulds, forest products and tires
Phenalkamines
Animal feed
Polyols
Surfactants
Heavy biofuels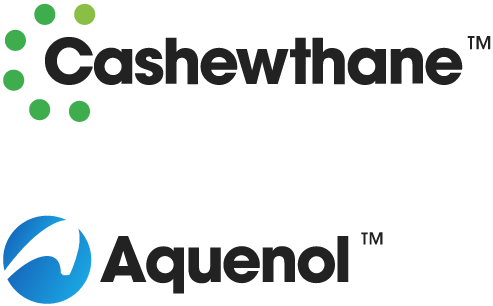 Coatings and Pigment Dispersions
In 1997, Palmer commercialized the first continuous CNSL distillation plant in the world that utilized "thin film" and "short path" evaporation technologies. By distilling CNSL in this manner, purer, lighter-colored components are made available for certain reaction chemistries.
Palmer offers a broad portfolio of technologies that include our Cashewthane™ brand of air-dry resins, our Aquenol™ brand of nonionic surfactants, and various epoxy curing agents through our RP International joint venture. Depending on the technology, Palmer's materials provide powerful benefits to our customers' systems, including VOC reduction, pigment dispersion efficacy and low-temperature cure promotion.

Use Examples
Architectural stains
Stain-blocking primers
Clear-coat varnishes
Water-based, organic pigment dispersions
Pigment flushes
Sheetfed inks
Marine primers and topcoats
Industrial and protective coatings